At Jackloc we are passionate about the need for high-quality standards. Window restrictors are used to help to prevent window falls, therefore it's critical that there are high-quality standards in place that consumers can rely on to be certain that the window restrictors chosen and fitted do the job they are designed for.
But what do we mean by 'high-quality standards'?
The dictionary definition of quality is the standard of something as measured against other things of a similar kind; the degree of excellence of something.
According to this definition, the best quality window restrictor is the one that achieves higher standards than other window restrictors. We have an objective measure of performance against important measures in the British Standards.
There are more than 30,000 British standards! These manufacturing standards are used to ensure that products are of consistently high quality, comply with regulations and help to prevent product failures and recalls.
Window restrictors are required to be tested against the BS:EN 13125-5:2011+A1:2014 and the BS EN 14351-1:2006+A2-2016 standards. These may sound like long lists of numbers, but they are very important.
There are many parts to the standards that need to be complied with.
The cutting test: This is where the cable in cable window restrictors is tested to ensure that it can withstand a 3600-newton pressure to be applied to the cable without breaking.
The impact test: During the impact text a weighted pendulum is swung at the open window sash and the window restrictor is required to remain intact after a force of 50kg has hit it.
The durability test: There are two parts to this test. The first is that the window restrictor has to be shown to open and close 25,000 times, so the test replicates this with a robotic function.
The second part is that a 100mm gap is measured on the window opening before the test begins. A force of 350N is then applied to the open window (with the restrictor engaged) for 60 seconds. When the test ends the window restrictor is still to be engaged and the gap must remain at 100mm, with no extension to the gap occurring from the pressure.
And above all ensuring that these tests take place in independent testing houses (UKAS -United Kingdom accreditation standard) is also a very important mark of delivering a truly quality product.
Every element of these tests formulates the British Standard and Jackloc window restrictors ALL exceed these by many times, which is a unique feat in the marketplace and leads to our 10-year guarantee promise. If all of the above is tested and exceeded, and the window restrictors are installed as per our guidelines (and not tampered with) – then we know that we are delivering the highest quality product and duty of care that we can to our customers.
We were asked in the summer by a customer why we exceed British Standards by so much? The customer asked that surely if you meet the minimum requirements, the job is complete? Our answer is always that the price of safety cannot be measured. In our minds, the standards don't go far enough and we would never want to put the Jackloc name to a product that hasn't been proven to be the absolute best and tested to its limits. And at the end of the day, we can say that lives are at stake.
Finally, another mark of quality is where the products are designed and manufactured and having visibility and control, over the full supply chain.
Every Jackloc product is produced in the UK. We source UK materials, manufacture in a single British location and ship stock from our UK warehouse. We know and work with every single element of the supply chain to deliver a premium result offering the benefit of the lowest carbon footprint.
We are dedicated to designing and manufacturing the very best window restrictors and we are proud to have designed officially the most secure window restrictor on the market – the Titan.
The best quality window restrictors from Jackloc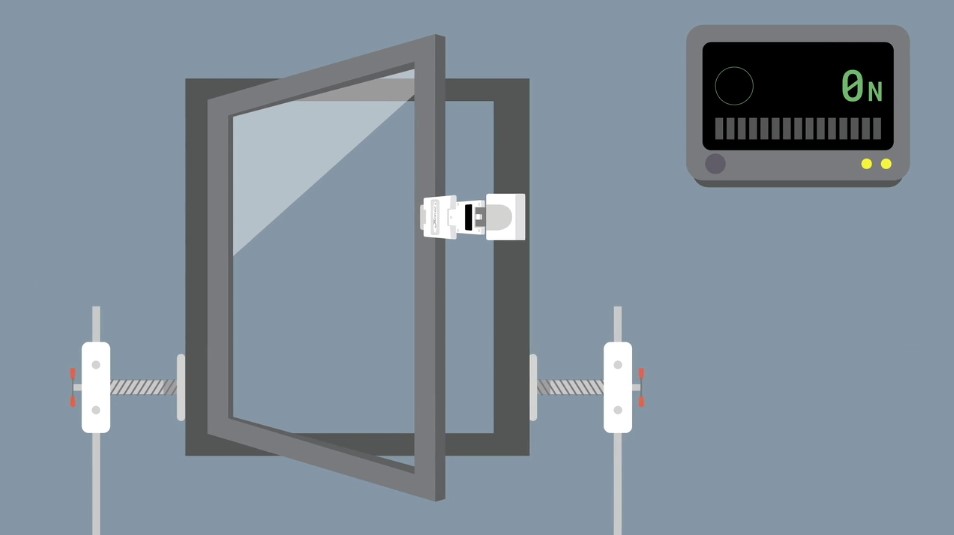 Our vision and values
At Jackloc we are committed to providing the safest solution for open windows. With design and safety at our core, we strive to reduce the number of accidental falls worldwide. This mission informs everything we do and so in addition to our commitment to exceeding British Standards, we adhere to a set of core values which embed quality and care into everything we do from recruitment to product design, testing and manufacture.
We are Joyful – creating harmony with our stakeholders.
Ambitious – creating the best safety and security products.
Creative – prepared to co-invent with others to find solutions to challenges.
Knowledge – empowering each other for better understanding.
Listen and Collaborate – with our stakeholders to deliver better outcomes.
Take Ownership – for our actions and behaviours
We Care – About our clients, suppliers and colleagues having an exceptional experience with Jackloc.
We promise to deliver the highest quality products and service in order to provide our customers with the safest and most secure window solutions.